MUSICKAKI is a leading music school which aims to provide "enjoyable and professional" online/offline music education, regardless of genre – Classical, Pop, Rock or Jazz, regardless of age – Kids, Adults or the Elderly, and regardless of course – Vocal, Piano, Guitar, Violin, Drum or Songwriting.
We are established in 2006, the first MUSICKAKI founded at City Square Office Tower, Johor Bahru. It was an honour to have Golden Melody Award winner – Penny Tai, PWH Award winner – Abin and TOYP Award winner – Jones Ong, to cut the ribbon together at MUSICKAKI's Grand Opening. Currently, we have four branches which located at Johor Bahru, Kulai, Bukit Indah and Eco Cascadia.
Throughout the years we have successfully prepared our students for some of the world's most creditable music examinations such as Associated Board of the Royal Schools of Music (ABRSM), Trinity College London (TCL) and Rockschool. The Graded Exam Certificates and Diploma from these examination boards are fully accredited by the UK.
Our online/offline courses: children's music, classical piano, pop piano, pop vocal, a cappella, choir, guitar, ukulele, violin, cello, drum, erhu, guzheng, songwriting and etc. Seats are limited. First come, first served!
If you like music, join MUSICKAKI now! You can be our teacher, admin, student, partner or fan! ‍‍‍👨🏻‍👩🏻‍👧🏻‍👦🏻🎶
❤️ Facebook: bit.ly/musickaki-fb (Like us)
📸 Instagram: bit.ly/musickaki-ig (Follow us)
📹 YouTube: bit.ly/musickaki (Subscribe us)
☎️ Contact us: bit.ly/musickaki-contacts
🙋🏻‍♂️ Registration: bit.ly/musickaki-registration
👨🏻‍🏫 Become teacher: bit.ly/musickaki-teacher
🎹 Piano sales: 016-7228559 (also on WhatsApp)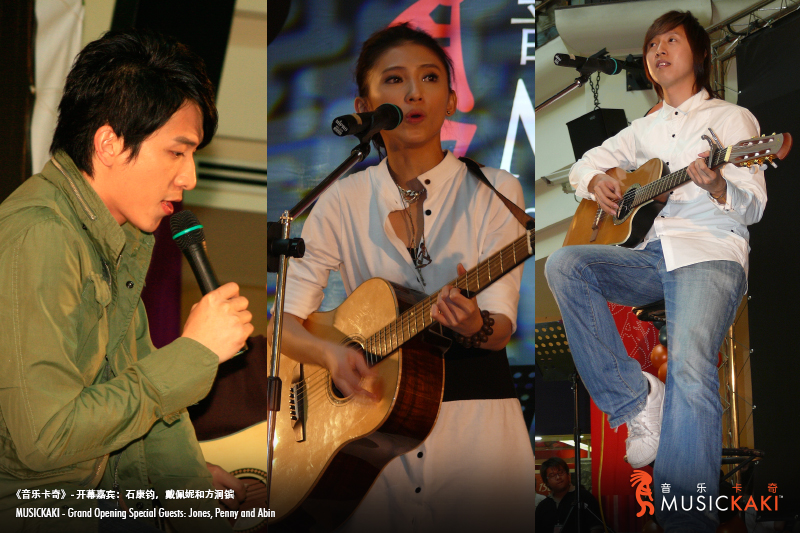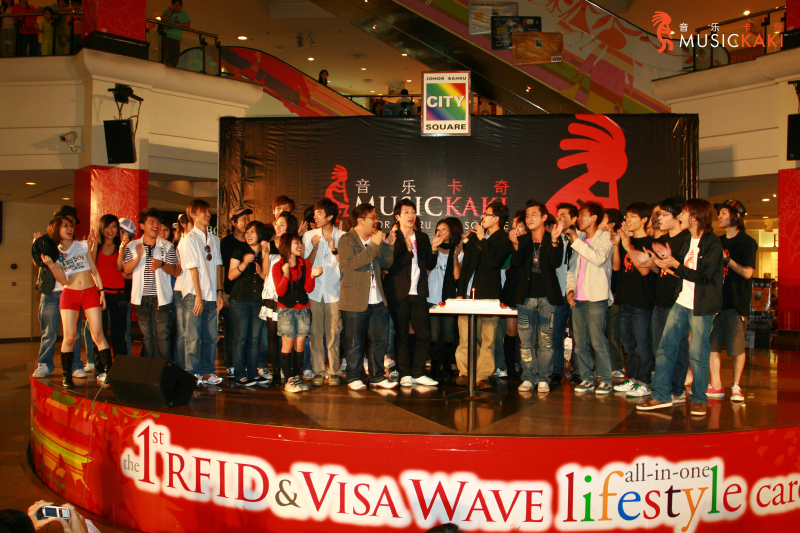 《音乐卡奇》是一所领先的音乐学院,旨在提供 "愉悦和专业" 的线上/线下音乐教育,无论年龄:儿童、成人或老人,无论类型:古典、流行、摇滚还是爵士及无论课程:歌唱、钢琴、吉他、小提琴、鼓或歌曲创作等。
我们成立于 2006 年,坐落在新山的 City Square Office Tower。我们很荣幸能邀请到金曲奖得主 – 戴佩妮,世界杰出青年得主 – 石康钧和娱协奖得主 – 方泂镔,成为我们的开幕嘉宾。目前,我们的学院地点有 Johor Bahru, Kulai, Bukit Indah 和 Eco Cascadia。
多年来,我们已经成功地为学生准备了一些世界上最值得信赖的音乐考试,例如皇家音乐学院联合委员会(ABRSM)、伦敦三一学院(TCL)和 Rockschool。这些考试委员会的分级考试证书和文凭均获得英国的完全认可。
我们的线上/线下课程:儿童音乐、古典钢琴、流行钢琴、歌唱技巧、无伴奏合唱、合唱、吉他、尤克里里、小提琴、大提琴、鼓、二胡、古筝和词曲创作等。名额有限,先到先得!
如果你喜欢音乐,那就马上加入《音乐卡奇》吧!你可以是卡奇的老师、校务助理、学生、合作伙伴或粉丝!🎹🎤
 Facebook: bit.ly/musickaki-fb (Like us)

Instagram: bit.ly/musickaki-ig (Follow us)

YouTube: bit.ly/musickaki (Subscribe us)

联络我们: bit.ly/musickaki-contacts

报名课程: bit.ly/musickaki-registration

成为老师: bit.ly/musickaki-teacher

钢琴销售: 016-7228559 (also on WhatsApp)